Finally! A Funding Solution for Retail Businesses!
Do you need funding for your retail business but lack the heavy collateral requirements that banks ask of you?
If your business processes at least $5,000 per month in Visa / MasterCard / Interac transactions, has been in business for one year or more, and has a year remaining on the lease of your premises, you can apply for an advance from Merchant Capital Advance and receive funding of up to $350,000 per retail location!
Use the money at your discretion, whether it's purchasing new inventory (make use of cash discounts with suppliers!), launching an advertising campaign, building a second store, or hiring extra seasonal workers, our advances are tailored to your sales flow. We only get paid if you make a sale. And your payback % remains fixed throughout the advance. Plus there are ZERO collateral requirements. Apply today!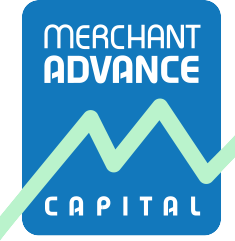 Our merchant advance program takes your future cash flows and turns them into immediate cash that you can use for your business right away. The balance is paid off automatically through a portion of future debit/credit card sales, or through an automatic fixed daily payment in the event that your business does not accept much debit/credit.
The balance consists of the funded amount, plus a fee that is determined through our application process. Our process is simple and transparent.
Funds Can Be Used For Any Business Purpose
A MAC merchant advance can be used for a variety of business requirements. There are no limitations to how merchant advance is spent – your clients can use the funds as they see fit. Popular uses for a merchant advance include:
Purchasing inventory: Clients can take advantage of special deals or unexpected opportunities when they arise with available cash flow.
Growth capital expenditures: Renovations, equipment purchases, advertising or business acquisitions.
Debt reduction: Emergency cash requirements such as tax payments or other obligations.
Versatility and Convenience Unmatched by Conventional Bank Loans!
NO COLLATERAL REQUIRED: Advances are based on projected future sales!
FLEXIBLE: There are no fixed payments. Payments are made automatically. No need to write cheques!
SIMPLE: There are no hidden fees. The application is quick and simple.
FAST: Funding can be provided in just 10 business days.
TAX DEDUCTIBLE: A portion of payments are tax deductible.
How it Works
Example: An owner of a restaurant/retail enterprise e.g. which processes approximately $100,000 of debit/credit card sales per month receives a merchant cash advance of $75,000 in exchange for $100,000 worth of future debit/credit card sales collected using a 10% withholding.

MAC then withholds 10% of all debit/credit card transactions until it receives $100,000, which in this example would take approximately 10 months. Once the restaurant owner has paid down a significant portion of the payback amount, he is eligible for a renewal.
Our Mission is to Help the Canadian Business Owner!
To summarize, it is difficult to acquire traditional business loans in Canada. Canada is very unique in that five major banks hold most of country's market share. This makes it that much more important for alternative financing industries to flourish. Our banks reward large corporations with extremely low borrowing costs while small businesses are left behind, with no options at all. We are here to create new options for the people that have been getting left out.
Contact Terry Lynch today for more information!
Cell: 416-315-1787
Toll-Free: 800-314-7103