Why move when you don't have to?
Today, our aging population, the largest growing demographic, requires all of us to think and plan for our independence – our quality of life as we age. Our society's infrastructure will be challenged to support the needs of where and how we choose to age. Living with family, live-in assistant (not always feasible), Retirement residences (becoming more and more expensive) and Long Term Care residences (insufficient, with long wait lists) are current options. Yet, if you have lived in your home for decades, you may want this option, where you've raised your family, developed interests, community roots, friendships and are surrounded by memories. Selling, leaving your home can be very difficult.
My wife and I have been both very active in the role of caregivers, both for my mother and also my father-in- law, so we have first-hand experience in today's realities of seniors aging in place. To age in place, in your own home, living as well as you can, requires thinking and planning now, for how you will manage the inevitable health changes aging brings. With more and more home services and health care becoming available, you can remain independent, selecting your required services and personal care at your convenience, on your terms. Aging in place means having the health and social supports and services you need to live safely and independently in your home or your community for as long as you wish and are able.
Options for Living/Aging well – how a Reverse Mortgage can play a vital role
A Reverse mortgage is an option more and more Canadian seniors wanting their independence choose to remain in their own homes longer. It is possible to 'age in place' and have the financial ability to do so, without having to sell the property. You can use the equity in your property to finance what's needed to help you achieve this, while staying in the family home in the environment that you both love and are familiar with. AND you retain ownership, with no monthly payments.
Using the equity in your property with a Reverse Mortgage seniors are able to pay for the services and items needed to make life in their own homes more convenient while, at the same time, enjoying a greater level of comfort and security. This also means peace of mind for the family.
Thinking about your Home
A key step in planning for independent living is assessing your home to determine how it can meet your changing needs as you age. Fortunately many modifications/products/services exist and are growing in availability to facilitate aging in your own home.
If you want to live, age in your current home, what modifications can help you remain safe and in comfort? Depending on your situation, you may want to think about making changes to your home which can help delay the need for a future move. Some examples of home alterations that address your comfort and safety needs:
Installing a stairlift or an elevator
Widening doorways to allow access with a walker or wheelchair
Wheel Chair ramp
Bathroom grab rails
Walk-in shower stalls
With a Reverse Mortgage you can upgrade your home to meet your requirements.
Thinking about supports
You can engage services, suited to your schedule and requirements and fund personal care that comes to you in the comfort/convenience of your own home.
Some seniors need some assistance with day-to-day activities of living independently within their own home.
The supports and services people may need as they age will vary, as will costs. Services and supports range from private (out-of-pocket) expenses to those offered through health care and social service systems.
Today, many, many home and care services can now be outsourced:
Respite care
Aging in Place supports
Nutritious Meal preparation
Medication reminders
Personal Support Care
Errands, Household Cleaning
Companion, Socialization
Outings to Appointments, Events
How Planning now can achieve this goal and a Reverse Mortgage will facilitate this
The earlier you start planning, the more prepared you will be to respond to changes that may occur as you age e.g. sudden changes in your health, mobility or social connections.
You need to think/discuss with your loved ones how "you want to live as you age", then determine what steps you need to take to achieve your lifestyle. As importantly your thinking should include planning for what you would do if you had an unexpected accident, sudden onset of a chronic illness/condition developed a disability or, had a change in resources.
Caring for loved ones- partners, children of older parents
Many of us take on a new responsibility as we age – the role of caregiver to a partner or family member.
Talk to trusted family and friends about your plans and wishes; understand the plans and wishes of the people you care for.
Planning for your caregiving role and being aware of community health resources can help support you in this new role.
Caregiving can be stressful, but knowing where to get help and information does make it easier.
Will I need to provide care to my loved ones?
What caregiver respite services and resources are there to help me as a caregiver?
How can I make a self-care plan to make sure I remain healthy as a caregiver?
Where can I find more information about aging in place?
Learn about the programs and services to support aging in place offered by your local, provincial or territorial government.
Local seniors' centres or public libraries can also help you find out about the services available in your community.
This blog contains extracts from information prepared by the Federal/Provincial/Territorial Ministers Responsible for Seniors Forum. The Forum is an intergovernmental body established to share information, discuss new and emerging issues related to seniors, and work collaboratively on key projects.
For more information related to seniors, visit Canada.ca/Seniors or your local Service Canada office.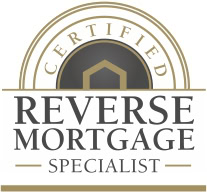 Terry Lynch is a both a Certified Reverse Mortgage agent with TMG The Mortgage Group, but as well, someone who has cared for parents and in-laws. For more information Terry can be reached at:
Cell: 416-315-1787 
Toll-Free: 1-800-314-7103
terrylynch@rogers.com

terrygetsmortgages.ca