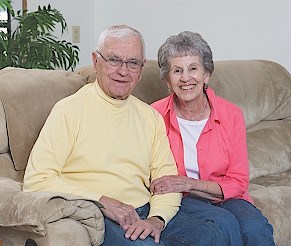 1. HELP YOUR CLIENTS DOWNSIZE
Many older clients are looking to downsize so that they can pay-off their debt and free up some income for retirement. However, downsizing may require your client to move out of their neighborhood, or move to a much less desirable location/property in order to accomplish financial security.
Solution:
Suggest a CHIP Reverse Mortgage in the process of downsizing, to help your clients purchase a home in their desired location and still provide them with enough cash flow to save for retirement.
Example*
Your clients sell their $2 million dollar home and after paying off their debts, they have $1 million remaining. They want to invest $500,000, which leaves them with $500,000. This limits them to properties that aren't suitable or desirable. Suggest a CHIP Reverse Mortgage for $400,000, getting them into a $900,000 property in a desirable neighborhood. With no monthly payments, your clients can retire happy knowing they will still have money to invest to generate retirement income.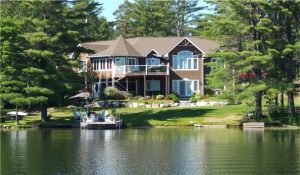 2.PURCHASE A VACATION OR INCOME PROPERTY
Many retirees will spend the summer months renting a cottage or vacation home. Their income may not be high enough to qualify for a mortgage to purchase a vacation property.
Solution:
Suggest a CHIP Reverse Mortgage on their primary home in order to purchase a vacation home or place a substantial down payment on a cottage.
Example*
Your client rents a cottage every summer, but the property is now listed for $550,000. Their primary home is valued at $1.2 million, which approves them for a CHIP Reverse Mortgage of $575,000. With no monthly payments, your clients can purchase the vacation home they love and still have some money for upgrades and renovations.
3.GIVE A DOWN PAYMENT FOR THEIR CHILDREN'S HOMES
Many parents want to help their children with their first home purchase. However, the parents may not have cash readily available and they don't want to incur monthly payments to service their debts.
Solution:
A CHIP Reverse Mortgage is a great way for your clients to take equity from their current home to help their children, without worrying about taking on the financial commitments of monthly principal or interest payments.
Example*
Your clients' 30 year old son and wife want to buy a new home. Based on their income, they would not be able to afford a home in the neighbourhood of their choice. Your clients are both 65 and have a house worth $1 million, qualifying them for a CHIP advance of $350,000. Your clients can gift the $350,000 to their son as an early inheritance and the son can put the full $350,000 towards a $700,000 home, allowing him to purchase his desired home.
*Illustrations only. Actual quote amounts will depend on age, property type and location
For more information on helping out your older clients, please contact Terry Lynch
416-315-1787
terrylynch@rogers.com