What is a Reverse Mortgage?
A Reverse Mortgage is a loan secured against the value of the home. Unlike a loan or a regular mortgage, with a Reverse Mortgage you are not required to make regular mortgage payments. The loan is repaid only when the homeowners no longer live in the home.
A reverse mortgage is a tool available to Canadian seniors to provide financial flexibility in retirement. It allows you to access up to 55% of your home's value in cash, tax-free.
One of the primary benefits of a reverse mortgage is that there are no regular principal or interest payments required. Interest is added to the balance, and you only need to pay the balance when you cease to occupy the home. The proceeds normally won't impact the government retirement benefits you're receiving, and the proceeds are tax free.
House-rich but cash-poor?
Retiring shouldn't mean having to sell your home or take on more monthly payments.
Now Canadians 55 years of age or older can access up to 55% of the value of their home. Reverse mortgage options are safe and secure giving you the freedom to take control of your finances and retire in the home you love.
A Reverse Mortgage offers a flexible way of supplementing incomes. 
And with that kind of freedom, you'll never have to worry about cash flow – or having to move when you retire!
Why leave your home when you retire? As a Canadian homeowner, you've earned the right to enjoy what you've invested in. So let me help you discover how you can realize your home's true value. When you're able to access up to 55%* of the value of your home in tax-free cash, you can retire exactly the way you'd like.
Reverse mortgages can be used for any number of things, including: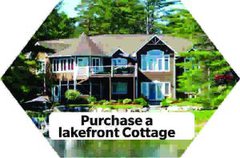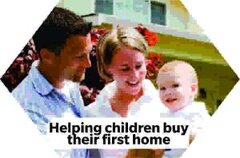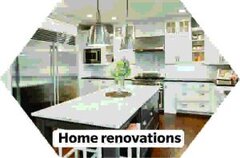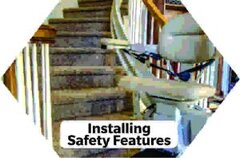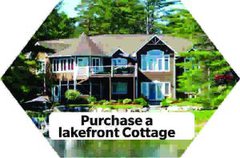 Improving the lives of Canadian Homeowners 55+
Most seniors believe the best place to retire is in their own home. Your home isn't just a home to you – it's a home to your family. A home to memories and the future. A future you should look forward to when you retire. When you've spent your life in your home, you shouldn't have to move. You should have the freedom  to enjoy the retirement you deserve. With a Reverse Mortgage, your retirement is right at home.
Eligibility Requirements for a Reverse Mortgage in Canada
If you are a Canadian homeowner 55 or over, you can turn up to 55% of the value of your home into tax-free cash. You can retire on your own terms!
Benefits:
Retain Home Ownership
You can continue to stay in your home and community and maintain complete ownership and control of your home for as long as you choose to stay.
No Regular Monthly Payments
With a CHIP Reverse Mortgage, there are no regular mortgage payments until you decide to move or sell.
Relieve Financial Stress
Up to 55% of the equity in the home is available and can be used however the homeowner wishes.
Take Control
You can get your finances under control and gain the freedom to set your own plans and priorities.
Enjoy Retirement
The money accessed through a Reverse Mortgage is tax-free and will not affect CPP or OAS.
Homeowner's obligations:
The homeowner is required to keep the property in good condition, up-to-date with property taxes and property insurance. The money received is tax-free and can be used however the homeowner wishes
Myths and Misconceptions:

A number of myths and misconceptions about reverse mortgages have developed over time, mainly as a result of some bad actors from the past who offered a similar product. It's important that people understand the facts about reverse mortgages today, so they can determine if this is the right product for them and their families.
Despite the amazing power of reverse mortgages to provide financial flexibility to 55+ Canadian homeowners and their families, there remain a number of misconceptions about this product.
For more information on this topic, please click on the following link;

The Reality of Reverse Mortgages – A Summary
The "Home Equity Guarantee"
A reverse mortgage comes with a home equity guarantee. This is a promise that a borrower will never owe more than their property's fair market value in cases where real estate prices drop, and/or the loan balance exceeds the value of the home.
A Reverse Mortgage Gives Peace of Mind
Many borrowers like reverse mortgages because they're "set it and forget it". As long as you keep up with your property obligations, like paying your property taxes and insurance, and keeping your home in good repair, you'll never have to make a payment on the mortgage during the loan term, and you can stay in your home as long as you want. Other products like HELOCs come with "loan to value caps", meaning if the loan balance exceeds a certain limit, you'll be forced to sell your home and repay the balance. That will never happen with a reverse mortgage.
Home Equity Can Continue to Grow
Some people worry that the balance on a reverse mortgage will eat into their home's equity over time. However, as long as real estate prices continue to increase, home equity can also continue to grow alongside the mortgage balance.
Tax-Friendly
Reverse mortgage proceeds are treated favorably from a tax perspective. Unlike selling investments from your retirement portfolio to fund expenses, which usually comes with capital gains tax, according to the Canada Revenue Agency, reverse mortgage payments cannot be taxed as they are considered the same as loan advances from a traditional mortgage.
A Financial Boon
When you realize all the benefits of taking out a reverse mortgage, you will see how it can be a boon to any Canadian senior who wants to make the most out of their retirement years.
Increase Your Financial Freedom
What are your goals in retirement? Do you want to travel, renovate your home, or give money to your children or grandchildren to make a down payment? Reverse mortgages can give you that financial flexibility. When you start to dispel the reverse mortgage myths and look the realities square on, it becomes clear that this is a product worth looking into further.
Do you have any questions with regard to Reverse Mortgages?
Why not give Terry Lynch a call to discuss these or any other issues in greater detail.
Terry Lynch is a licenced mortgage agent with TMG, The Mortgage Group. In addition to Reverse Mortgages, Terry also specializes in: conventional mortgage funding, lines of credit, commercial and construction loans, Challenged Credit. He also secures funding for a variety of businesses such as retail, restaurants, franchises etc.
416-315-1787